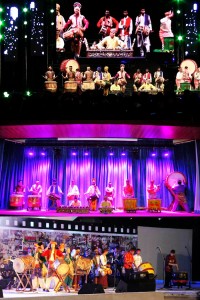 Best Entertainment Organizer Malaysia
Look for Best Entertainment Organizer Malaysia? Entertainment is one of the important section in the whole event, it is the key to make the event success, it could be unforgettable memories in the events for audiences. Therefore, we have been experiencing to arrange the best and fantastic show in the events. AC Event Factory is always insist the only quality show to present to our client and audiences, making happiness memories is our priority matter in ever.
AC Event has been arrange different kind of performance and shows for our clients, example like popular live band, comedian, dance performance, Malaysia cultural dance, hip-hop dance, emcee, musical instrument performance, flash mop, fire eater show, magic show and many different kind of entertainment we could arrange as long as you seen before.
1. Dance Performance
| | | |
| --- | --- | --- |
|   |   |   |
| Belly Dance | Ballet Dance | Hip Hop Dance |
| | | |
| --- | --- | --- |
| | | |
| Lectrosonic LED & Laser Dance | Fire Eater Show | Flash Mob |
Cultural Dances
Malay Dances

Malay Mak Yong, Kuda Kepang, Zapin, Joget, Tarian Lilin, Silat

Chinese Dances

Umbrella Dance, Fan Dance, Ribbon Dance,Lion Dance, Dragon Dance

Indian Dances

Bharatanatyam, Kuchipudi, Odissi,
Kathakali, Kathak,Mohini Attam
Manipuri
2. Musical Instrument Performance
 Drum Symphony

Cultural Malaysia

Instrument Performance

Harp Performance
3. Live Band , Emcee, Comedian
| | | |
| --- | --- | --- |
| | | |
| Live Band Performance | Emcee Service | Comedian |
Entertainment
For more information, kindly make an enquiry to us 🙂