Best Event Management Malaysia/
Event Planner Malaysia/Event Organizer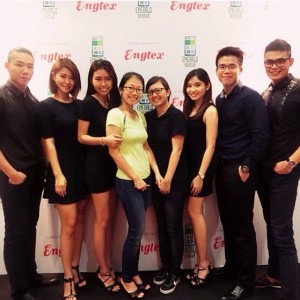 An Event Management team/Event Planner to provide event management services, we are a team to help you organize a number of different special events that your organization may be interested in hosting:- Corporate Events Planning, Ceremonies, Celebrations, Product Launches and Product Presentations, Workshop, Company Inaugurations, Conferences and Events where you invite the public.
AC Event Factory is an Event management company in kl and also one of the Best Event Management/Event Planner Malaysia, we boasts of a dynamic team of creative, flexible, well trained, experienced and professionals to suit both our client requirements.
We are Event Management Malaysia base in Kuala Lumpur, KL – Malaysia. We undertake all event management services and will ensure your budget works as hard as it can to deliver the highest quality event possible.
We are group of professional event planner/event organizer that able to handle in all sorts of events from Private Party, right up to Concerts for more than 10,000 pax over Malaysia.
What We Achieve:
• Great relations and support from our supplier
• Reliable and sincere relationship with clients
Our Promise:
Is to actively listen to your need and to understand and exceed your expectations to enable you to focus 100% on your event.
We Event Planner in Kuala Lumpur Malaysia specialize in:
Corporate Events Planning | Event organizer | Event Services | Events Planning | Event Planner | Event Consultant | Event Management Services | Event Organizer | Event Planner Company | Event Planer | Event Management Kuala Lumpur | Event Organizer Company | Event Planner Kuala Lumpur | Annual Dinner Event Planner